Our activities are set up by sourcing the best available coach and location / hall and providing a parent coordinator who mostly attends the event and will supervise.  You must be registered prior to booking an event.  If you have any concerns at an event please contact one of our two children's officers.  Contact details are on our homepage . We can never thank our amazing sports officers, volunteers,  parent coordinators and sports halls enough for always putting our children's needs first. 
Further enquiries can be made by emailing us on info@openspectrum.ie or via our Facebook page. This list has been updated on the 2nd of January 2022. Covid-19 is currently restricting some of our indoor events.
1. Teen Youth Club
This group is for ages 13-18 years. Held in the basement floor of Booterstown Parish Center, Booterstown Avenue. This event takes place on a monthly basis on Friday evenings from 7-8.30pm. The cost is €50 for 5 sessions. A place to get to meet others with activities (e.g quizzes and art) changing on a monthly basis. Volunteer to teen ratio is 1:2. Light refreshments are served.
2. Karate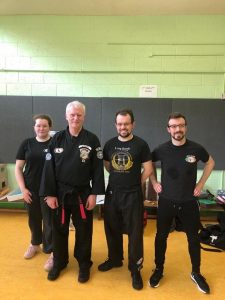 Held in Patrician community center, Stillorgan and run in conjunction with Rathdown  karate club . This activity is held on a Saturday morning at 9 am during term time . The age limit is over 6. The session is split into group work and one to one breakout time. 
4. Golf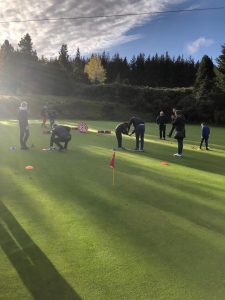 Held in conjunction with Stackstown golf club where it is held . This event takes place on  a Saturday morning during term time. We currently run three sessions back to back from 11am-2pm. The age limit is over 8 . The parent coordinator has attended the Ernie Els # Game on Autism golf program . The sessions take place indoors and outdoors using the swing room , driving range and practice green . 
5. Athletics
This event is currently held in DLR Leisure Monkstown. This event takes place on a Sunday morning during term time. Athletics involve hurdles , running and jumping.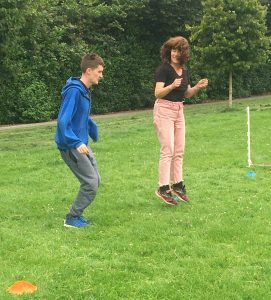 6. Kayak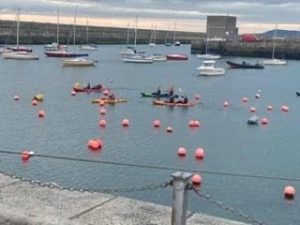 As part of out outdoor adventure grant we received from DLR we have purchased four double kayaks and are hoping to be able to store them in Dun Laoghaire harbor. Our aim is to have kayaking available in summer 2022 with a new instructor and using our own kayaks. 
7. Surf Camp
Held In conjunction with Brittas Bay surf school . This surf camp is held at Meagheramore   beach , Wicklow normally in late August or early September ( four Sundays in a row ) . The age limit is over 6. Parents/ carers / responsible adults take part also and wetsuits are provided for all . There are a large number of volunteers and instructors and as a result the ratio of helpers to participants is very high . We have one long board for participants who require additional needs . Generally held 10 am to 11 am for  session one and 11.30 am to 12.30 am for session two . 
8. Jumpzone
Jumpzone sandyford hold a special autism friendly session on designated Saturdays during term time . You must have a waiver signed online with the park prior and wear special socks provided by the park . Only half the park is available to the children during this special session due to safety concerns . The music is turned off and the treats are removed from the coffee shop counter . Children need to be over 5 and the parents need to remain onsite at all times . Book on our Facebook page once the session is advertised and pay onsite . The session starts at 9.15 am and finishes at 10.15 am . 
Siblings are encouraged to attend . 
Due to Covid-19 restrictions, Jumpzone has been closed for large parts of the past 2 years but we hope to return in 2022.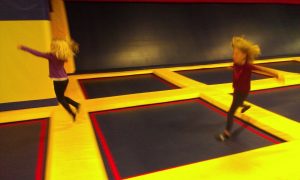 8. Dance
Held in Guardian Angels community center on a Saturday morning at 10am. This event was originally for teenage girls but in January 2022 we are hoping to start a mixed teenage group. Dance camp is held in the summer month of July .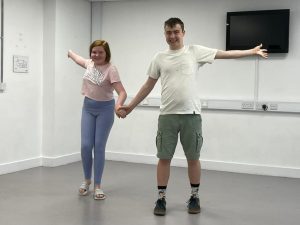 9. Climbing Camp
Held at Dalkey Quarry each July on a number of weekend days in a row . You can book into one weekend day at a time .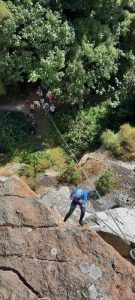 Other Activities
As part of our DLR outdoor adventure grant, in 2021 we also ran wall climbing in Dalkey quarry, a Summer water camp, and Orienteering. We are hoping in 2022 to be awarded a similar grant which will enable us to run similar events.
Wicklow Walk 2022
This fundraiser was held from 22 nd to 24th April 2022 . The walk was undertaken over three days walking 76km from Aughavanagh to Marley Park . It was our greatest fundraiser to date and was organised by our Chairperson Victoria White . To date we have almost reached 12 k in donations and registration fees . It was an amazing few days and made all the more special by the participation of some of our wonderful children .