Friday 21st – Sunday 23rd April
68km walk over 3 days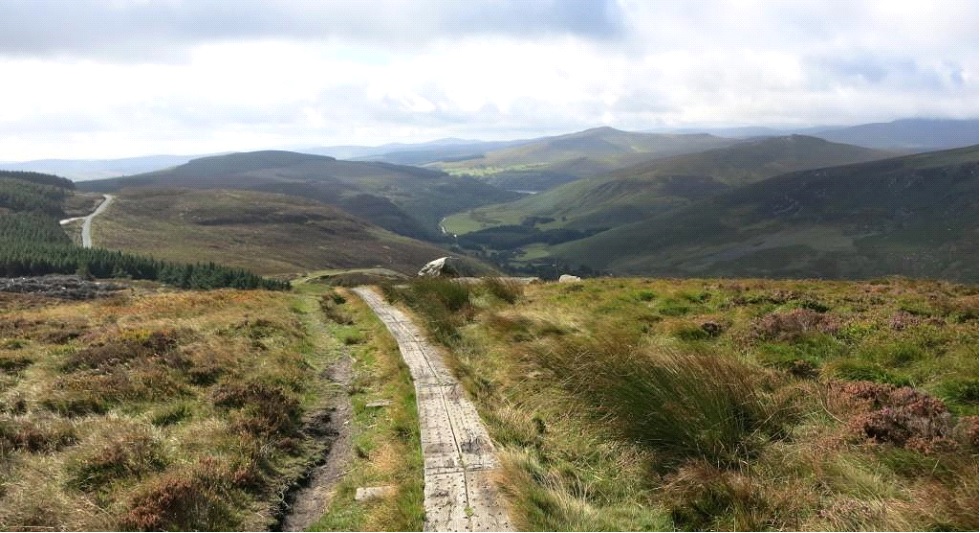 WALK WITH US AND RAISE FUNDS FOR OPEN SPECTRUM'S ACTIVITY PROGRAMME FOR ASD YOUNG PEOPLE IN SOUTH DUBLIN! REGISTERED CHARITY NO. 20206387
Register on www.openspectrum.ie €100 per participant
Here is our itinerary, led by an experienced guide and support by a luggage transfer vehicle sponsored by The Cycle Hub, Dun Laoghaire:
Day 1: Friday 21st April – Marlay Park to Knockree 20km ( 5 to 6 hours walking )
Our First day will see us start in Dublin and cross into Wicklow. This undulating walk will see a wide variety of terrain. From thick woodlands to broad open hillside with views of the Irish sea all the way to Wales on a clear day. As the day progresses, The day gets more interesting as we head deeper in to the National park. We will spend the night in the Glencree valley. People have the option of staying in the Knockree Hostel or a hotel in Enniskerry.
Day 2: Saturday 22nd April – Knockree to Glendalough 28 km ( 8 to 9 hours walking )
At 28km today is the longest day. Some challenging climbs and uninterrupted views all the way to the Irish sea makes this a day to remember. Passing over the high point of the entire Wicklow Way and along some of the most exposed sections it really has a wild feel. We will spend the night in Glendalough the heart of the National Park. Here people will have the options of staying in the hostel or hotel.
Day 3: Sunday 24th April – Glendalough to Glenmalure 20 km ( 6 to 7 hours walking )
Our last day will see us leave Glendalough and cross into Glenmalure which is Ireland's longest glaciated valley. We will spend the day with wide views of the mountain as far as the eye can see. There will be an opportunity to explore the history of Glendalough and see the old mine operations and some of the religious history of the valley. There will be transport back to Dublin from the Glenmalure Inn. About 1 hour 20 min.
Recommended Accommodation to be booked directly by each participant.
Night one: Knockree youth hostel ( near Enniskerry ): 012767981/ Powerscourt Arms Hotel 012734711/Summerhill House Hotel 012867928
Night two: Glendalough Youth Hostel 0404 45342 / Glendalough Hotel 0404 45135
Dinner
Enniskerry: You can order food into the hostel. There will be the support van with us so that will be able to pick up food as there are many take out options available in the village. We could transfer at least 6 people into the village, but it would take too long to do multiple transfers, so a local transfer/taxi would also be needed if all the group want to dine in You can also drink your own wine or beer if that's something people would like at the hostel.
Glendalough: We recommend the Glendalough Hotel. People can order what they wish and pay themselves.
BOOK ON www.openspectrum.ie under Events AND HELP US MAKE THE LIVES OF ASD YOUNG PEOPLE AND THEIR FAMILIES BRIGHTER!